The 13 Pony Kings of Traprain invite you to join their exciting Competition!
The Competition has been inspired by Elliot Hay of East Linton, East Lothian, who can be seen in the photograph below pointing to the ponies which is next to his wonderful drawing. He gave Liz (Chambermaid to the 13 Pony Kings....) the drawing recently and it has inspired our Competition - so a big Thank You to Elliot from us all!
His Dad, Frazer Macdonald Hay, created the beautiful Yellow Sign which is next to Pony Bob's photo after having a chat with Elliot about the current situation the world is facing - and they both felt (along with the ponies!) that while the human dilemma right now is difficult at the same time they realise our beautiful Planet that we all call Home is having an opportunity to heal itself from the many environmental problems that us humans have created. They felt that as we all globally come through this situation we will all feel empowered to help the Planet to sustain a more environmentally healthy focus where Nature and Man are able to equally live in a more harmonious style together.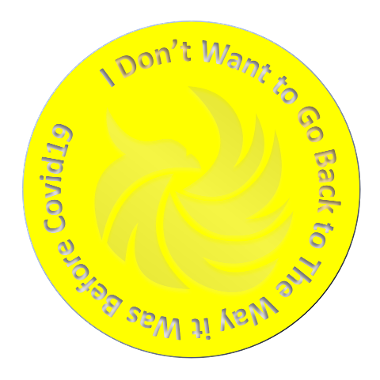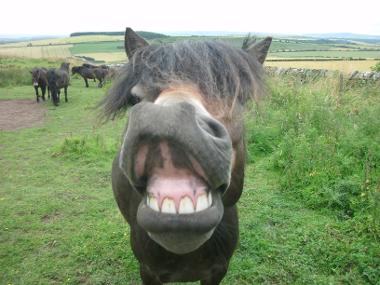 Here's Pony Bob giving the herd's Smile of Approval for the Yellow Sign!
The Competition is about the Children of the Planet having opportunity to express their own ideas of how they would like things to evolve as we grow through the current global situation. Earth is Home to Nature and Man - and is our childrens' inheritance. So here's a great opportunity for children everywhere to "speak from their hearts" about their Earth Inheritance........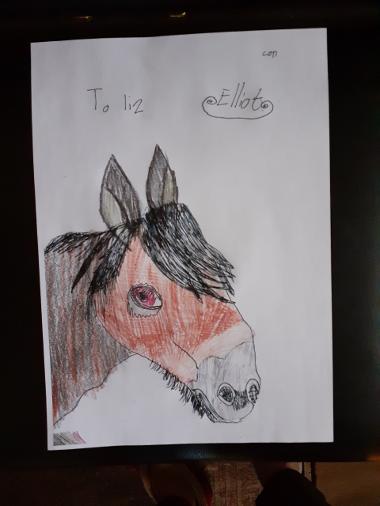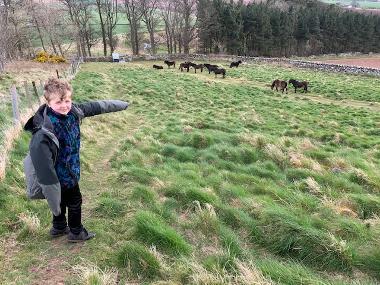 Here's Elliot who has inspired our Traprain Children's Competition looking at the wonderful 13 Pony Kings of Traprain - and no doubt telling them about the Competition!
COMPETITION GUIDELINES :-
The Competition is open to children up to the age of 16 years - wherever you live in the world. There are three categories to the Competition and each Winner of each category will be given a Prize of either :-
(a) BirdLife International through Gift Membership of the World Bird Club. This is valued at £45 and Liz would be personally buying this for you as part of your Prize. Here you are able to learn about birds and many other species sharing our Planet with us and also about the close interconnection of environment - Nature - Man. You would also receive a cuddly crotchet pony "collectable" made by Liz . Please note: You can see the crotchet cuddly collectable ponies on the Home page of this website. All ponies are primarily made in 100% environmentally friendly wool. If choosing a collectable pony please state the name you would like knitted into its scarf - it can be any name you like!
Alternatively
you can select goods to the value of £25 from the
Moorland Mousie Trust
online Store which Liz will then purchase for you. .
BirdLife International is a global partnership of conservation organisations - campaigning to make a healthy natural environment for Nature and humans. Whether you live in the Middle East, Asia, Europe, Pacific, the Americas
- BirdLife International is there for you!
(b) If you live in the UK and would like to be a member of one of your own favourite local organisations you can choose this as part of your Prize instead. Your choice will need to be an organisation based on something to do with Nature, perhaps your favourite Pony, Dog or Cat Charity, The Woodland Trust, RSPB, EDCH, - any animal/nature/environmental organisation that you are drawn to and would like to learn about and support more by becoming a Member of which is based in the UK. All you would need to do is give Liz the details of your choice and she will then purchase it for you. You would also have access to £25 worth of merchandise from the Moorland Mousie Trust online Store which Liz would purchase on your behalf or a cuddly collectable crotchet pony (details of the collectable pony as given in (a) above).
OR
you can choose
(c) £60 worth of goods from the MMT online Shop. Just select your preferences from the online Shop and let Liz know when you submit your Competition answers. Liz will then purchase them herself direct from MMT and have them sent direct to you. (Full directions are given at the bottom of this page including the closing date for the Competition).
CATEGORIES :-
You can take part in each category or just your favourite category.
Category 1
(a) Submit a pony drawing. Although the 13 Pony Kings would of course love this to be of one of them it can be a drawing of any pony or horse. To the 13 Pony Kings ALL horses are important in the world....
(b) Write a Poem or short story of no more than 500 words based on your drawing. Really get into the "adventure" of your drawing - imagine your horse is going on an adventure - what is the adventure about?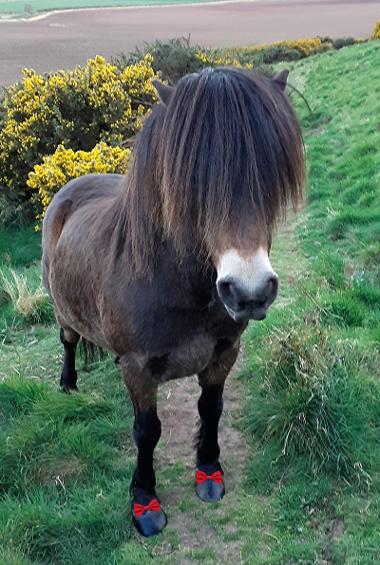 Here is youngest Traprain Pony Bob who is full of mischief and adventure! Do you like the beautiful red bows he has on his hooves? But where did they come from? Did he go on an adventure to find them? Exmoor ponies are full of Fun and Adventure and just love to make people smile and feel happy! As you write your Poem or Story really get into the feeling of that Pony Fun because as Pony Bob would say "thats the way of the Pony!"
Category 2
(a) Create a drawing of how you would like to see the Earth look as we all move out of this current global situation. You can draw anything you like - happy wild animals - healthy forests and oceans - peace throughout the world. Anything that matters to you in relation to Man and Nature.
(b) Write a poem or story based on your drawing of no more than 500 words.
Category 3
The original name of one of the Traprain ponies is CHICO. But which pony is it? You can have 2 attempts to select the correct name from the names of the wonderful 13 Pony Kings of Traprain listed below :-
(a) Bob - Whistler - Tunny - Thistle - Viper-Mistral - Elmer - Dandelion - Juglans - Rowan
Jessie James - Unicorn - Spike - Firtree
(b) The Traprain ponies help Traprain maintain a very healthy environment with excellent conservation grazing. But their grazing also benefits Traprain in another way - can you identify it from the video "Uncovering East Lothian" which can be found on the "Traprain's Natural Heritage" page on this website -
click on this link
to go to the page. Its a short video and you will need to listen to the end of it to discover the answer!
ENTRY SUBMISSIONS :-
Please e.mail your entry to :- panettahealing@gmail.com
Please remember to include your Prize choices.
Prize choices are listed above : State (a) (b) or (c) as described under the heading Competition Guidelines (see above).
You can view the MMT online Store at :-
Closing date for entry : Friday 26th June 2020

Please include your name, age and Country but please do not give your address. (The Winners will be asked for their full postal address when being notified of their success by e.mail after the closing date).
The Winner of each Category 1, 2 and 3 above will have their drawings, poems and stories published on this website. The Winners will be notified by e.mail. at which time their full postal address will be required. Liz Mercer will then post your prize to you.
Please note : All prizes are the sole responsibility of Elizabeth Mercer, Creator of this website, only.
The 13 Pony Kings of Traprain all wish you happiness and success!